Brussels-based tech startup Sailsense Analytics steadily continues its growth journey & reaffirms its ambition in the boating industry after closing 1.8 million euros capital increase from various private investors in 2019, bringing the total investment in the company's project from 1.8 million euros to 3.2 million euros.
According to Nicolas De Laet, Sailsense Analytics' CEO and Co-founder: "Such an increase is particularly appreciated by the company stakeholders as it demonstrates the renewed support of 3T Finance as lead investor. The funds sustain Sailsense strong development and further expansion over the European market. In recent months, the company signed partnerships with French boat rental company Wiziboat and Greece-based Hermes Yachting company equipping hundreds of their boats with our innovative smart boating assistant system".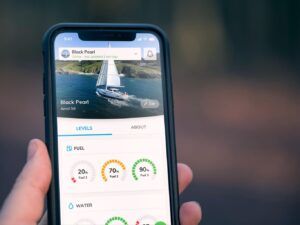 Yannick Vereerstraeten, Sailsense Analytics' Co-founder, emphasizes on the recent changes within the industry, "Our recent successes reveal that customers are more and more looking for convenience & experience rather than purely acquiring a boat. The services we offer connect the different stakeholders (boat manufacturers, charter companies, etc…) to the final user in order to better understand and anticipate its needs and enhance the sailing experience. With Sailsense smart boating assistant, sailing is no longer a hassle; what only remains is the pleasure". 
Nicolas De Laet also adds, "Based on our sailing experience, we are convinced that safety on a boat should not be considered as optional – it is a must have. One of Sailsense Analytics main goals is to guarantee people's safety on board and that the boat remains reliable at all time".
About the company
Sailsense Analytics offers a unique ecosystem of 3 products connecting the boat, its sailor & its managers, with the purpose of making navigation & the use of boats easier & safer. Sailsense developed a smart device that interfaces with on board electronic systems. The solution provides real time advice to people on board through our Mobile App, and proactive maintenance support to professionals of the boating industry.